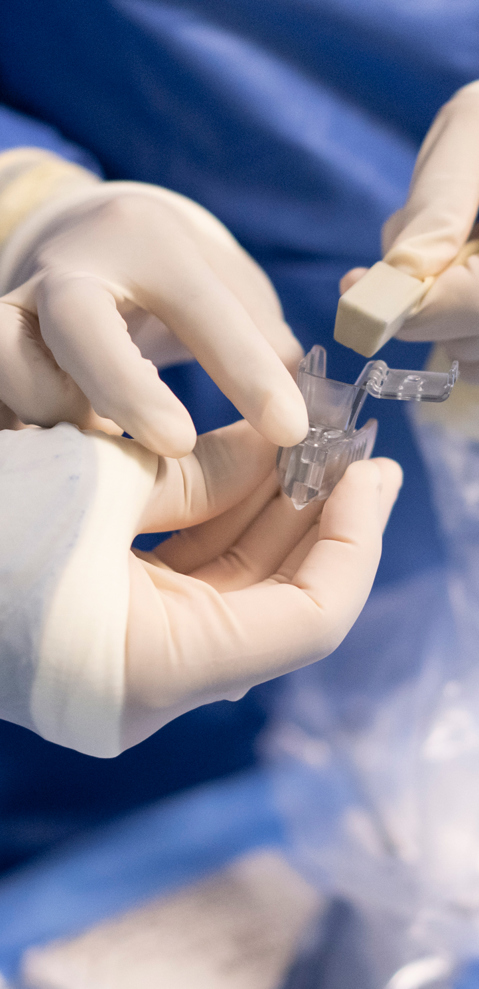 What is interventional radiology?
Interventional radiologists are specialists at performing image-guided procedures.
LEARN MORE
B

e

n

e

f

i

t

s

o

f

i

n

t

e

r

v

e

n

t

i

o

n

a

l

r

a

d

i

o

l

o

g

y

i

n

c

l

u

d

e

:
Better outcomes for patients
Better outcomes for patients
Interventional radiology (IR) has evolved to become a key subspecialty when it comes to improving patient outcomes by delivering minimally-invasive treatments to patients for a wide range of diseases. This includes destroying cancer tumours and painful uterine fibroids, as well as opening narrow or blocked arteries. Procedures use real-time imaging techniques, including X-rays and ultrasound, to guide the operator.
Interventional radiologists provide vital life-saving treatments, which are much less invasive than traditional surgical procedures and improve patients' quality of life. IR procedures can also replace many traditional open surgical procedures and by avoiding surgery, patients benefit from faster recovery times, shorter hospital stays and better outcomes.
IR plays an important role in elective and emergency treatment – encompassing a range of procedures including stroke thrombectomy, haemorrhage control, venous access for chemotherapy, and interventional oncology surgery for solid tumours.
Stroke thrombectomy in particular has revolutionised the way we treat stroke patients – making huge improvements to their quality of life – and is one of biggest advances in healthcare in modern times.
Clinical radiology
We're here to support you throughout your career in clinical radiology – offering innovative training and promoting the specialty so that you have the resources you need to deliver better patient care.
Discover clinical radiology