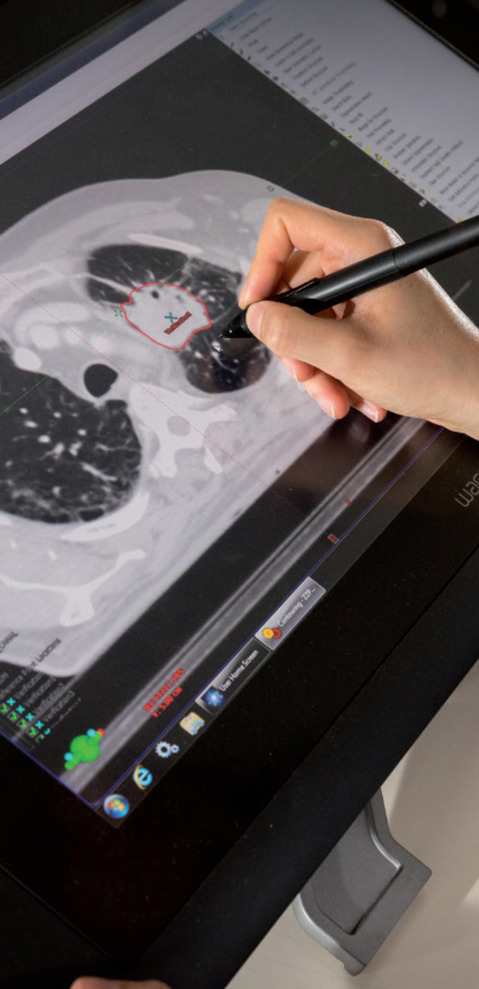 Clinical oncology census reports
Our census report presents a comprehensive picture of the clinical oncology workforce each year, and enables us to speak decisively about the issue.
LEARN MORE
Workforce Census 2022
This is the 15th annual RCR clinical oncology census report - presenting a comprehensive picture of the clinical oncology workforce as it stood in October 2022. Once again, we have secured a 100% response rate, enabling us to speak decisively about the state of the oncology workforce across the UK.  
Key findings from this year's clinical oncology workforce census include:  
Patient care has been notably impacted by shortages in the clinical oncology workforce. In almost all UK cancer centres (97%), patients' treatment was delayed because of staff shortages. In 1 in 2 cancer centres, delays were happening in most months or every month.  

The UK has a 15% shortfall of clinical oncologists – 175 additional doctors are needed to deliver safe and effective patient care. By 2027, it is projected that the shortfall will rise to 25%. 

Across the UK, there is a 7% vacancy rate of clinical oncologists. 54% of these vacancies have been open for over a year.   

Inevitably, health systems are having to rely on costly alternatives. The proportion of locum staff in the clinical oncology workforce has risen from 4% to 8% over the past two years.  

There are concerning inequalities in access to cancer specialists. In London, there are 10.2 oncologists (medical and clinical) per 100,000 older people, compared to just 3.1 in North and West Wales.  
Shortages in the cancer workforce are the major barrier to meeting national cancer ambitions and achieving world-class cancer outcomes. There are simply not enough doctors to see the volume of patients needed. Furthermore, staff do not have the headspace to consider service improvement, health inequalities are widening, and increasing pressure is leading to an exodus of staff – either voluntarily or due to stress and burnout. 
There are no quick fixes for the cancer workforce crisis, but several avenues do exist for the government and health services in each of the four nations to engage with. We need action to support the workforce including recruiting new doctors, training existing staff to fill new roles, and introducing measures to make the national health system a place where staff are empowered to work and want to stay. 
Download the latest report