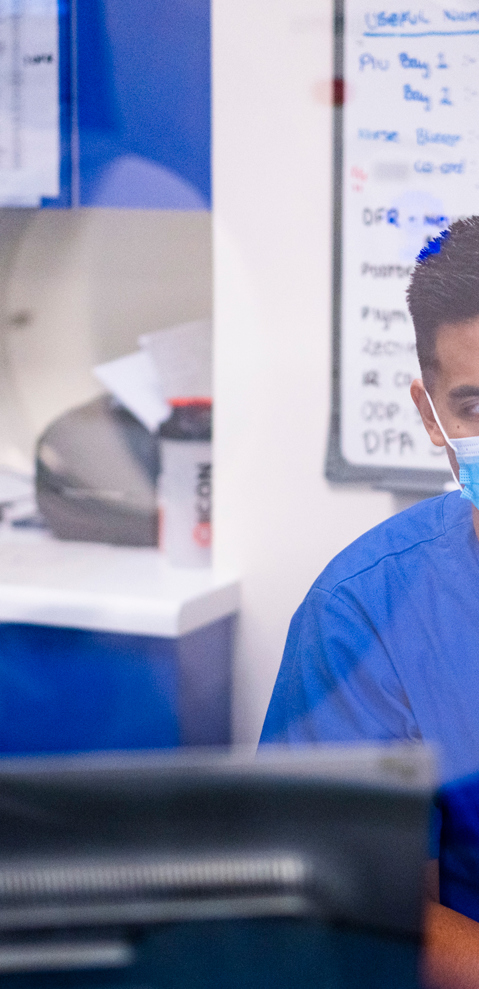 What does a clinical radiologist do?
Clinical radiologists are a vital part of modern healthcare, using state-of-the-art imaging techniques to understand and interpret the state of the human body.
LEARN MORE
Is a career in clinical radiology for me?
Although the role requires extensive training to develop your skills, it's a hugely rewarding and varied career helping to diagnose and treat patients. Clinical radiologists work across virtually all aspects of healthcare, so wherever your passion lies, you're likely to find it a fulfilling specialty.
Clinical radiologists are specialist doctors trained to read and interpret medical images, using a wide range of imaging techniques including X-ray, ultrasound, computed tomography (CT), magnetic resonance imaging (MRI), positron emission tomography (PET) and molecular imaging. Radiologists also run patient clinics, take biopsy samples and prepare patients for surgery.
Many radiologists will specialise, becoming experts in areas such as musculoskeletal, breast, cardiac, paediatric or gastrointestinal imaging.
Some radiologists will work as 'generalists', working on all types of hospital imaging and sometimes performing interventional work too.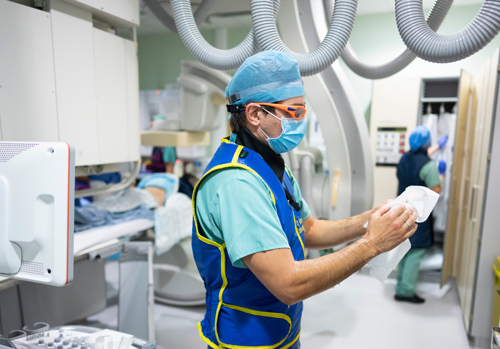 What is an interventional radiologist?
Interventional radiologists are a type of clinical radiologists who are specialists at performing image-guided procedures.
These procedures are less invasive and reduce morbidity and mortality, and because they are performed under local anaesthesia, they allow for more rapid patient recovery and hospital discharge.
Learn more about interventional radiology
Thinking about a career in clinical radiology?
Learn more about how to get started down a radiology pathway, whatever your current stage, and hear from actual radiologists what it's like to work in the field.
Learn more
Clinical radiology
We're here to support you throughout your career in clinical radiology – offering innovative training and promoting the specialty so that you have the resources you need to deliver better patient care.
Discover clinical radiology